Emergency Locksmith Irondale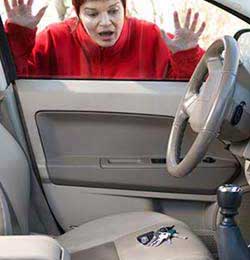 A locksmith emergency can throw off your schedule and ruin your plans, but don't let it! Just call our fast responding Irondale locksmiths and we'll make your emergency end fast and with as little stress and cost as possible. From lockouts to lock failure, our Irondale Secure Locksmith technicians can handle any type of emergency you may incur. We've got you covered 24/7 including weekends and holidays. We even use live answer telephone operators to better serve your needs. Fast responses, affordable prices, certified technicians and mobile convenience; what's not to like?
Call Us: (205) 409-7604
Did you come home to break-in damage that needs repair NOW?
Are you late for work because your steering wheel lock is stuck?
Were your keys stolen out of your purse and you need new ones?
Did your tenant move and take your keys with him?
Get fast and cost effective emergency locksmith help anytime day or night by calling the pros at Irondale Secure Locksmith!
Call Now: (205) 409-7604
Call Irondale Secure Locksmith for ANY locksmith emergency! We have services for them all, including:
Break-in repairs
Home door unlocking
Safe opening
Stuck key removal
Combination changing
Mobile 24-hour locksmiths
Free price quotes
Damaged lock repair
Car door opening
Steering wheel lock removal
Full service alarms
Eviction rekeys
24/7 emergency service
Auto trunk unlocking
Key extraction
Transponder key duplication
Lock repair
Keyless entry repair
And many more!
Don't forget to add Irondale Secure Locksmith to all of your smart phones and mobile devices for quick and handy access to us 24/7!
Call Today: (205) 409-7604